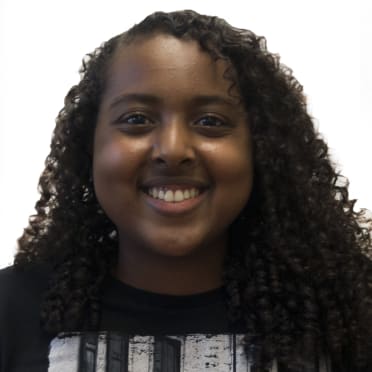 Betelhem Ashame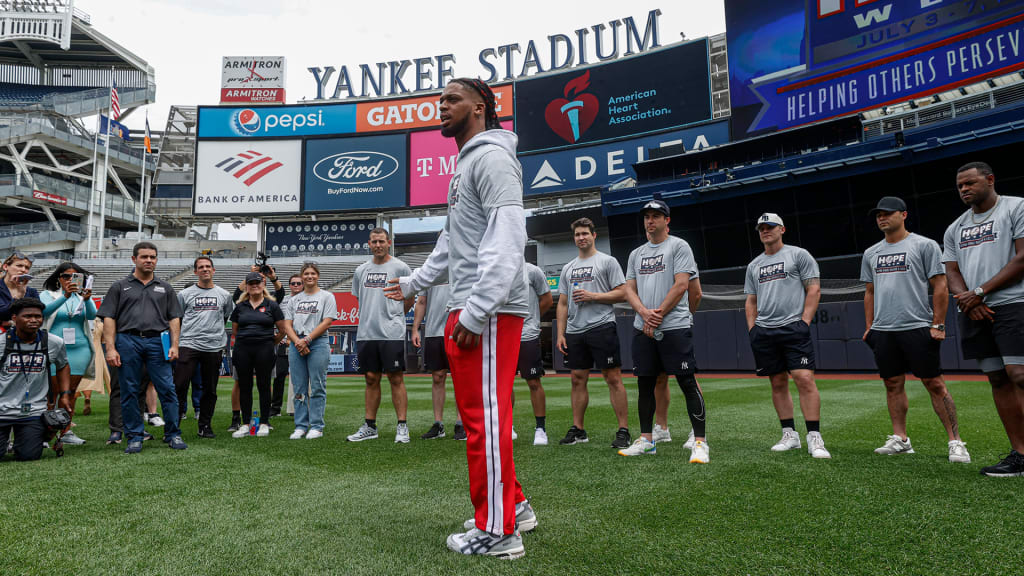 NEW YORK — It was the difference between life and death.
When Buffalo Bills safety Damar Hamlin collapsed on the field after making a routine tackle during a nationally televised football game against the Cincinnati Bengals on Jan. 2, 2023, having suffered a specific type of cardiac arrest called commotio cordis, the team's trainers and paramedics rushed to his aid within seconds, performing CPR (cardiopulmonary resuscitation) and using an AED (automatic external defibrillator). Hamlin's heart rhythm had been disrupted by the blow to his chest, causing a condition that is 97% fatal if not treated within three minutes.
"A few extra minutes, or even a few extra seconds, and it could have been a different outcome," said Dr. William Knight IV, an emergency medicine and trauma specialist at the University of Cincinnati Medical Center who was part of the team of doctors responsible for Hamlin's care when he was later transported to the hospital in critical condition.
Hamlin's heartbeat had been restored on the field, a crucial step toward his release from that hospital one week later as not only a survivor of one of the country's leading causes of death, but as one without any brain damage or injury — which is true of less than 10% of cardiac arrest survivors.
Sarah Taffet is familiar with each step of that journey. A former softball player at Fordham University in the Bronx, Taffet endured cardiac arrest during a game on Oct. 3, 2021, and was revived by an athletic trainer and other medical professionals with CPR and an AED. Doctors later discovered that she had a congenital heart defect called ALCAPA — in which her left coronary artery arises abnormally from the pulmonary artery instead of the aorta — that has a 90% mortality rate within the first year of life.
"My heart sunk in my chest," Taffet said of hearing what happened to Hamlin that night. "I know how it was when I woke up and how my family felt, the people around me, my teammates, my coaches. I knew that it was going to be something that Damar and everyone around him was going to have to go through and learn to cope with. And once I found out he was OK, I just wanted to meet him and be able to make a difference with him."
On Monday, the first day of the Yankees' 14th annual HOPE Week (Helping Others Persevere & Excel), that desire came to fruition. In the Yankee Stadium outfield, Hamlin and Taffet shared their stories before a large contingent of Yankees players and personnel from the NYC Public School Athletic Leagues (PSAL) and the American Heart Association (AHA), all of whom had gathered to take part in CPR training and an AED demonstration.
With the Yanks set to open a four-game series against the Orioles, Hamlin and Taffet took the field again later that night to throw out the ceremonial first pitches. Hamlin, who changed into a Babe Ruth No. 3 pinstriped jersey for the moment, was also surprised with an AmeriCorps President's Volunteer Service Award as the club's first HOPE Week honoree of 2023.
All-Star Gerrit Cole, Anthony Rizzo, Luis Severino, Anthony Volpe, Tommy Kahnle, Michael King, Isiah Kiner-Falefa, Kyle Higashioka, Jake Bauers and bench coach Carlos Mendoza participated in the afternoon training, long championed by the Yankees' CPR-certified head athletic trainer Tim Lentych.
"The main goal is to learn the skills and the competencies and to refresh over time," Lentych said to the group. "Don't let the skills that you learn today go to waste. Keep learning, keep staying on top of it, because you never know when that traumatic or life-threatening event could happen to a friend, family, whoever."
As David Chubak, board chairman of the N.Y. chapter of the AHA noted, 350,000 Americans experience sudden cardiac arrest every year, most often at home rather than in a public setting. He noted that 90% of them don't survive.
"We're here today to make a difference, to take some of those numbers and turn them around and be part of creating better heart health and creating better outcomes for people that face a tough situation like Damar and Sarah did," Chubak said. "We know more lives can be saved. We know when CPR is immediately performed, that people's chances of recovering are two or even three times higher.
" … So thank you all of you who are volunteering to learn today. You're going to be part of a chain of survival, and also, you're joining our nation of lifesavers."
Spread out on the outfield grass, the players and volunteers kneeled on red mats and dove into the AHA's hands-only CPR training kit, which includes an inflatable manikin, a user guide and an instructional DVD. The in-person training session was more interactive, though, led by Dr. Sachin Agarwal of New York-Presbyterian/Columbia University Irving Medical Center, who is an expert in neurological intensive care as well as post-cardiac arrest care, treatments and outcomes.
After watching an introductory clip on the stadium videoboard, the players and volunteers learned how to recognize the signs of cardiac arrest and what to do at each stage of the process. Then, they put what they learned into practice on the manikins, asking questions along the way to find out that, among other things, mouth-to-mouth resuscitation is no longer recommended because scientists determined that it is less effective than consistent chest compressions.
"It puts in perspective what we do and how lucky we are to have a support staff with us all the time," Rizzo said. "They go through all the trainings for that one moment to save a life. … To be able to learn this now — hopefully, I never have to use it on someone, but if I do, I'll be ready."
At the end of the session, Julia Steinbrenner, co-president of the New York Yankees Foundation and George Steinbrenner's sister, presented the American Heart Association with a $10,000 check, specifically earmarked for CPR training classes.
"To be with an organization like the Yankees — it's my first HOPE Week with the Major League team, but I think what's pretty cool and pretty special is I've done it every year in the Minor Leagues," said rookie shortstop Anthony Volpe, who still remembers the summer camp he volunteered at with the club's then-Rookie-level affiliate in Pulaski, Va., shortly after he was drafted in 2019. "It really shows the reach and the opportunity we have as players to spread awareness to different causes. It's definitely bigger than baseball."
Hamlin knows that better than most professional athletes. He partnered with the American Heart Association in February to launch the '#3forHeart CPR Challenge,' which has already helped raise nearly $2.5 million to fund CPR awareness and education. He also met with President Joe Biden at the White House in March and spoke before Congress in support of the "Access to AEDs Act," which would increase the availability of AEDs in schools and involve training on how to use them.
Monday's event was a natural extension of that work, and he couldn't have been prouder to be a part of it.
"The Yankees are such a staple in history, let alone just New York, worldwide history. So people being able to see them come out here and learn CPR, it'll have a big trickle effect on the rest of the world wanting to get trained as well," Hamlin said. "… It makes me feel like I'm doing my part and making an impact, changing the world. That's been my goal for my entire life, before any of you probably even knew me. I had my mind set on making an impact in the world someway, somehow."
https://www.mlb.com/news/damar-hamlin-starts-yankees-hope-week-with-cpr-training