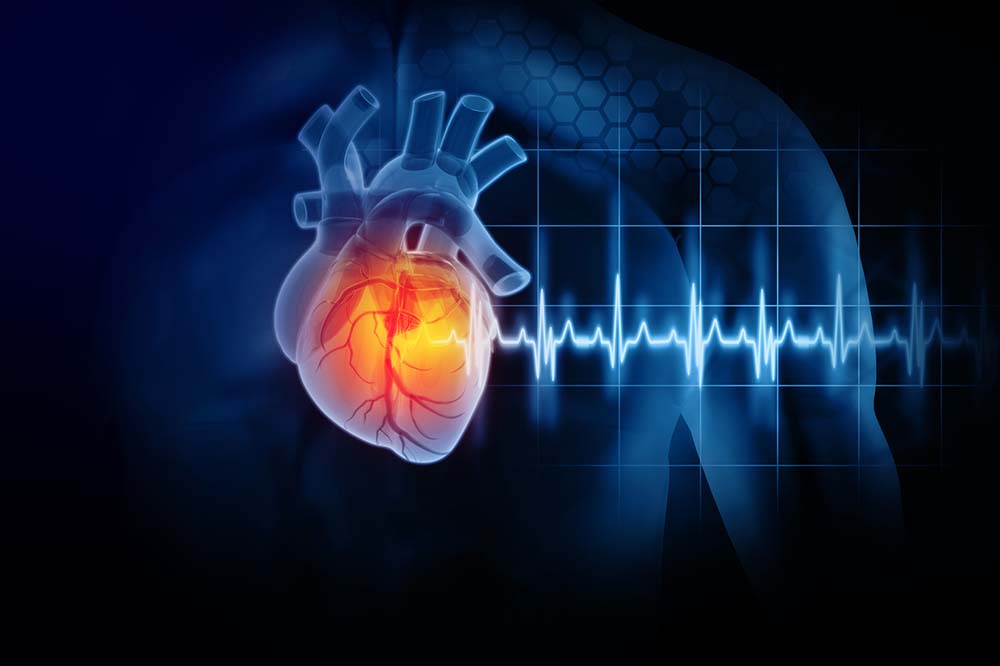 A teenage soccer player was celebrating, high-fiving his teammates and taking pictures after a game in Goose Creek, South Carolina. Athletic trainer Ashley Chrestman had just watched that game and moved on to monitor a baseball game on a nearby field. Then she got a call on her two-way radio at Stratford High School.
"A soccer coach, he radios me over, and he's like, 'This is an emergency, please hurry. Please hurry.' I've never heard that uneasiness in his voice before," Chrestman said.
She rushed over to find Omar Clunis lying on the ground. He was gasping for air and looked like he was having a seizure. "He's known to have asthma, so everybody kind of thought that maybe he had an asthma attack and just kind of ran out of breath and passed out."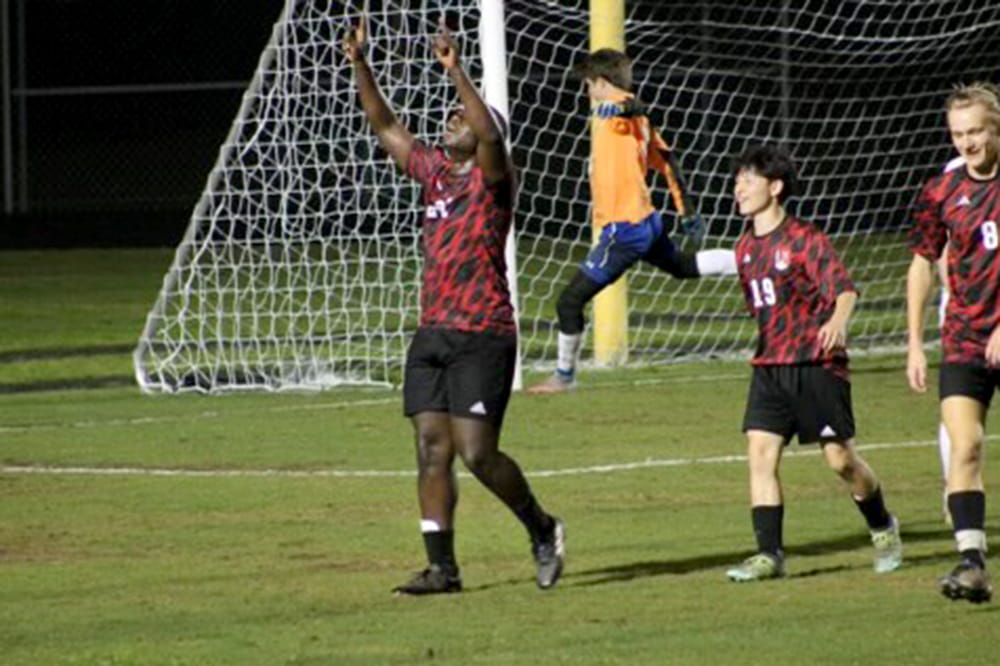 But Chrestman, who's part of the MUSC Health Sports Medicine team and is based at Stratford, quickly determined it was something else. "I was like, this is not an asthma attack. This is something more. This is heart-related."
Heart-related – and life-threatening. "He did have a pulse when I first arrived, but he lost his pulse. So that's when I started CPR and took his shirt off to place the AED," Chrestman said.
The athletic trainer was trained to diagnose and treat injuries and medical conditions, so she knew the automated external defibrillator could help Omar's heart get back to a normal rhythm. Berkeley County emergency medical technicians arrived to take over caring for the young man who Chrestman had helped stay alive long enough to get that aid.
Sudden cardiac arrest
The health condition that caused Omar's frightening episode is known as sudden cardiac arrest. Thanks to the quick action of Chrestman and the Berkeley County EMTs, Omar survived. That makes him one of the lucky ones. Sudden cardiac arrest strikes more than 356,000 Americans who weren't previously in the hospital, every year. About 90% of them die, according to the Sudden Cardiac Arrest Foundation.
The dangerous condition has been in the news recently for causing both Buffalo Bills football player Damar Hamlin and University of Southern California basketball player Bronny James to collapse. Hamlin went down after being hit in the chest with a helmet. James passed out during practice and was diagnosed with a heart defect. Both have recovered. Like Omar, they had sports medicine specialists on hand who were able to take quick action.
Omar's cardiac arrest was due to an underlying condition called hypertrophic cardiomyopathy. The American Heart Association says it's usually caused by abnormal genes that make the walls of the left ventricle too thick. That can make them stiff, reducing how much blood flows through.
Chrestman was familiar with the condition. "It's probably one of the top causes of sudden death in athletes," the athletic trainer said.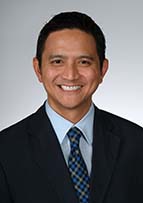 Alec DeCastro, M.D., a sports and family medicine doctor at MUSC Health, described what can happen in sudden cardiac arrest. "There sometimes might be initial signs like chest pain, shortness of breath or lightheadedness, but many times it happens with no warning. Because the athlete's heart suddenly stops, they will become unresponsive, with no normal breathing and no signs of circulation. If lifesaving treatment is not given rapidly, this can progress to sudden death."
So every moment counts, he said. "I think it's critical to have highly trained sports medicine professionals, such as athletic trainers, not only because they are trained in CPR but also they are trained to be aware of this condition, and act quickly. The minutes that the athlete gets treatment before the ambulance arrives or the athlete gets to the hospital could mean the difference between life or death."
Omar's family is grateful for the quick attention he received. Omar, now back in school and taking it easy when it comes to physical exertion, described how his ordeal affected his family and him.
"My mom told me a couple of weeks after I was in the hospital that she wouldn't know what to do if I died. And I did die. I died for a couple of seconds, and I still don't know what to think about that, because everything that has happened, it's just made me think about things a little bit differently. I realized that human life is fragile, and it can be taken away from you just like that."
Athletic trainers on alert
That fragility is part of the reason that MUSC Health has a team of athletic trainers stationed at schools and with professional and semi-pro teams. They're at Charleston, Berkeley and Orangeburg county high schools; the Charleston Battery Soccer Club; the South Carolina Stingrays hockey team; The Citadel; and the University of South Carolina-Lancaster.
The Sports Medicine team also takes care of the College of Charleston and the Charleston RiverDogs baseball team. And it provides on-site care for professional tennis events and the Lowcountry Highrollers women's roller derby team and the Charleston Blockade Rugby Football Club.
That's a lot to manage, but Mike Barr is on top of it. He manages the Sports Medicine program at MUSC Health. He said a lot of people misunderstand what athletic trainers do. "Athletic trainers are highly qualified, multi-skilled health care professionals who specialize in both the management of injuries or medical conditions ailing athletes as well as injury prevention and treatment."
Those conditions include not only extreme situations such as sudden cardiac arrest, but also more routine ailments, Barr said. "The most common injuries are related to the musculoskeletal system – from mild to severe sprains and strains. Some of these injuries need time and rehabilitation treatments, while others need surgical intervention. After musculoskeletal- related injuries, the next would be concussions followed by heat-related issues."
Omar's aftermath
Omar now has a defibrillator to keep his heart on track. "If I feel pressure on my chest, I sit down a little bit, wait until it's over. I wait until my heart rate slows back down, and then I'll go back and practice because they said that I can't rush this process because this is only really the beginning."
He recently saw Chrestman again, a reunion that the athletic trainer loved. "Oh, it was the best thing," she said. "Because for a while, you just don't know. So it was awesome. It was one of the best feelings to see him back. And he actually came out to a game about two weeks later, and we hugged and exchanged some words about – he's so glad that I was there, and I'm so glad that he's here."
Here, and with a bright future still ahead – thanks in part to the decision to have an athletic trainer at his school's games. "I thank God that proper medical personnel were there to help me actually breathe so I could get to the hospital and be saved," Omar said.
https://web.musc.edu/about/news-center/2023/09/05/teenage-soccer-players-sudden-cardiac-arrest-shows-importance-of-on-site-athletic-trainers